Overall System Improvements:
Enhanced "Clear Process" for quicker and more secure operations.

Lid-closure prompt initiated before starting any process for added safety.
Improved pause notifications to provide specific reasons for system pauses, including:

Lid left open
Waiting for head attachment
System exceptions
User-initiated pause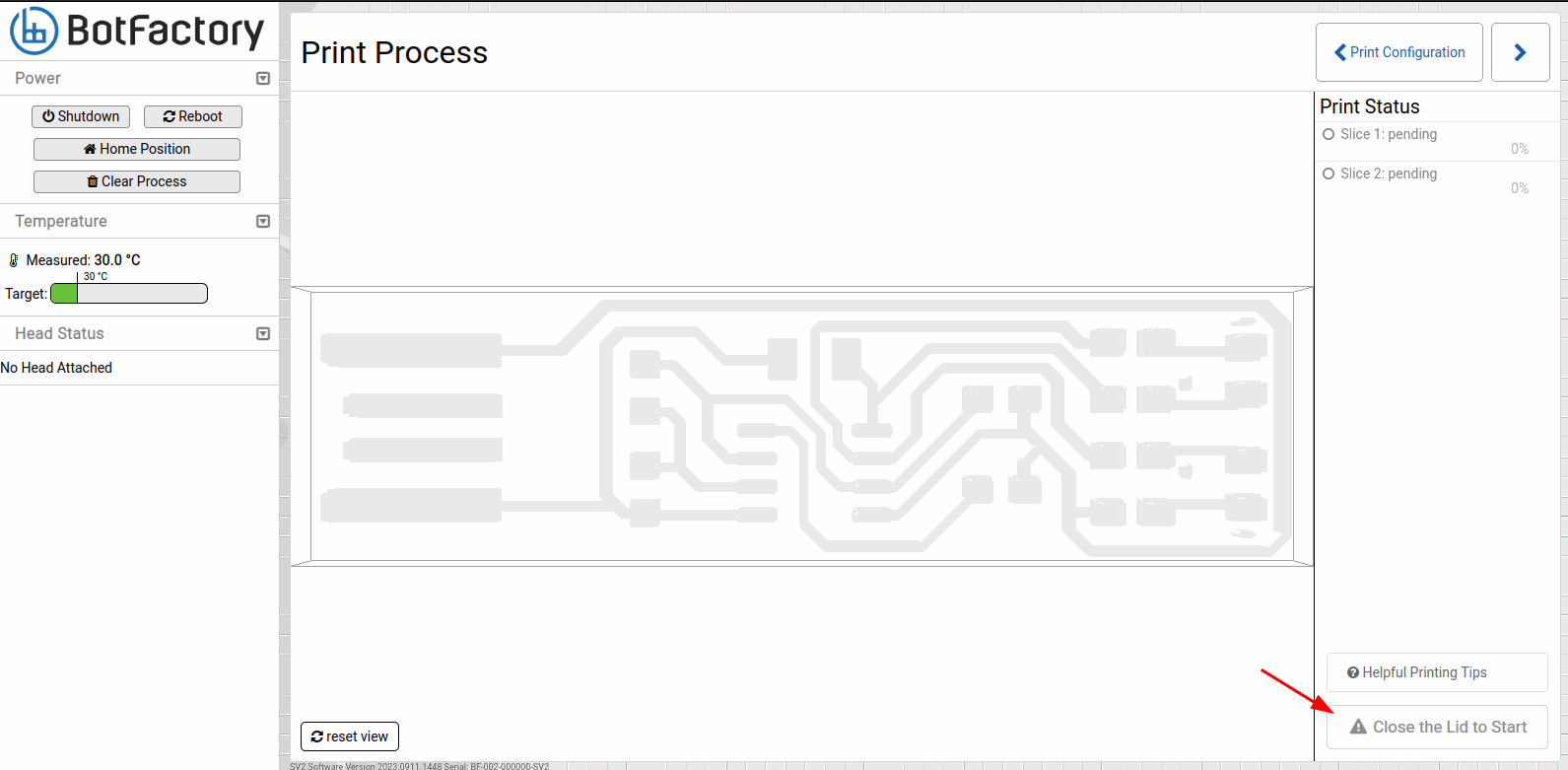 Project Setup Enhancements:
Design dimensions are now displayed post-upload.
Warnings issued for oversized designs to prevent errors.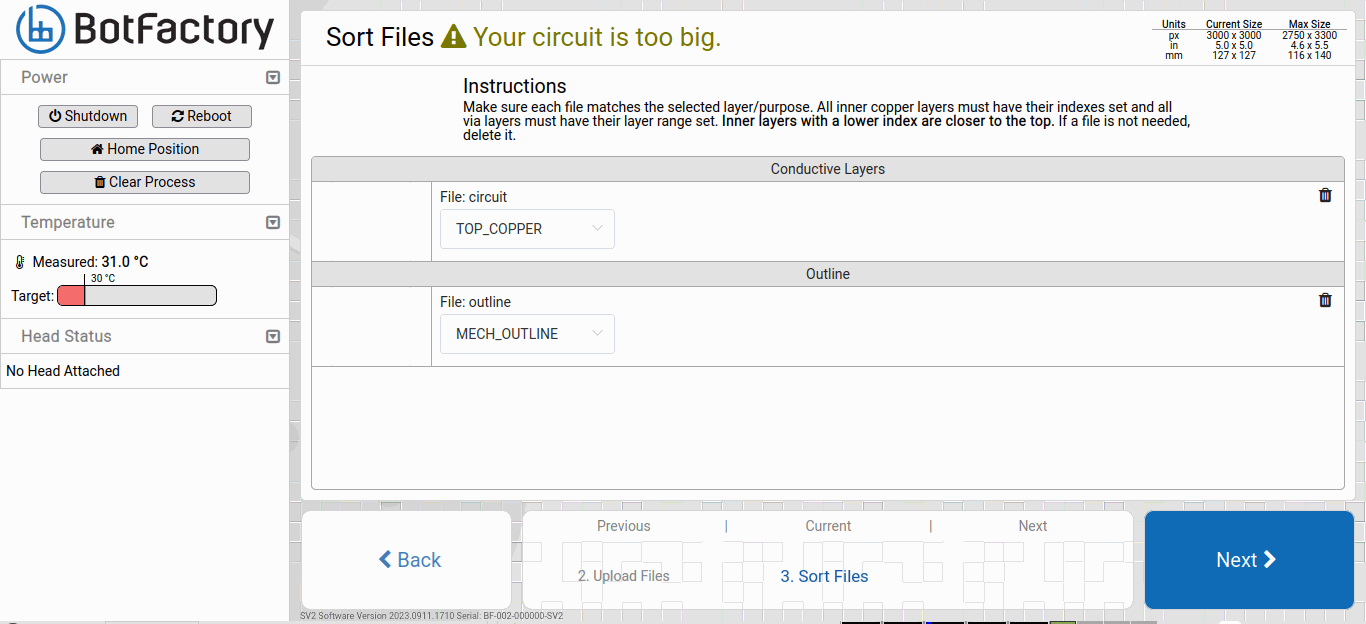 Updates in Printing Process:
Firmware updated to enhance reliability, print quality, and consistency.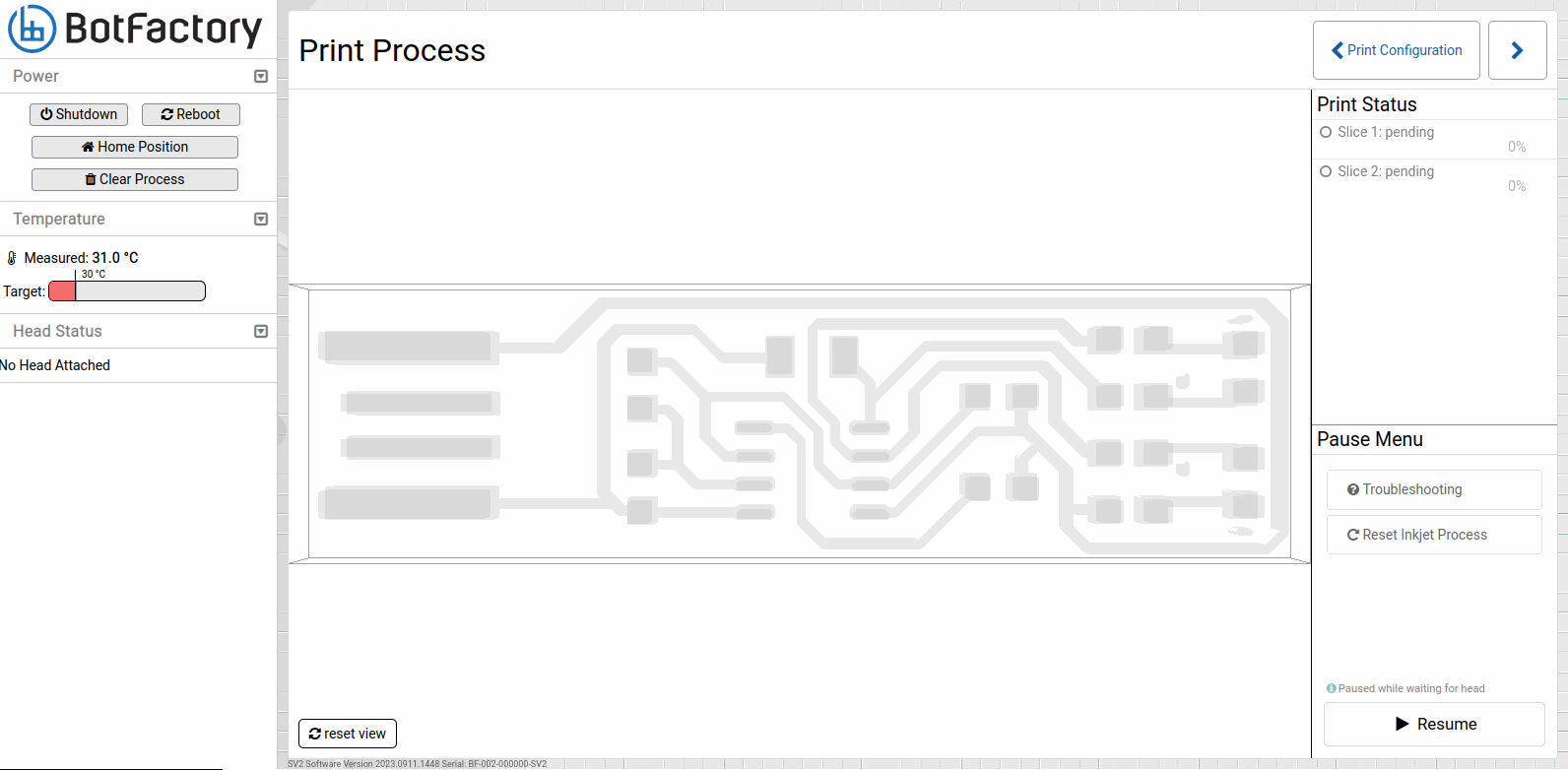 Pick and Place Process Adjustments:
Added option to disable optical corrections during automated placement runs.
Miscellaneous Updates:
Various minor adjustments made for better clarity and readability.