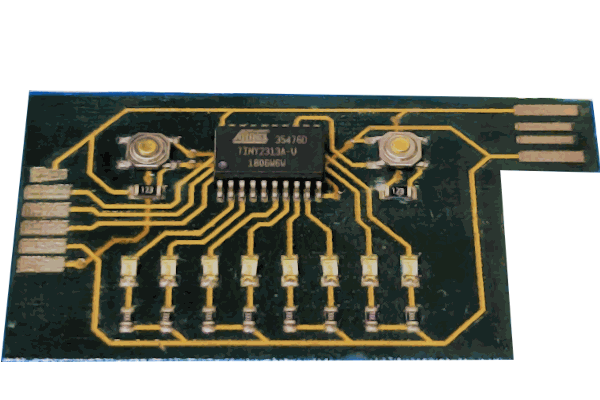 Sample - Standard Design
---
Our standard sample, printed and assembled with our SV2 Pro printer.
---
Interested to get a taste of what SV2 can do for you? 
Get this sample design to show to your colleagues and get an understanding of the value of Desktop PCB Prototying. Each design is printed and assembled in large batches, cut from panels, tested and mailed out. 
If you like what you see, the cost of this sample will count towards the purchase of one of our systems

Note: We have limited supplies, so we can only ship one per customer. Thank you for your understanding!